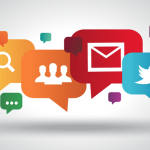 RLS Group is proud to be named to the list of Jacksonville's top ad agencies. Being recognized as a top ad agency and marketing agency is a great honor for us!
The list, maintained by AgencyList, is a carefully curated list of the top advertising, design and marketing agencies in Jacksonville and surrounding areas.
For all of your advertising and marketing needs, including digital marketing, public relations, web development, video, and branding, call RLS Group at 904-342-6479.