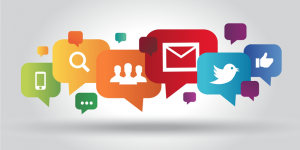 RLS Group has been listed in Agency Compile– a directory of marketing firms and a source of information for marketers looking for an marketing agency.
Agency Compile is a website for marketers looking to stay current on the agency landscape and a place for agencies to share their latest creative, clients, news and more.
For all of your advertising and marketing needs, including public relations, website design, video production, and branding, call RLS Group at 904-342-6479.
Top Reasons to Hire a Marketing Agency for Your Business
Your company is doing great. You're making changes that will improve your product and service offerings, which you know in turn will increase sales. But the problem with improving the way you do business is that you do not have time to focus on it all by yourself. You need an agency to help you out and ensure you maximize your sales potential.
If increasing sales is what brought you here, then this article is just what you need. We'll discuss how a marketing agency can benefit your company's bottom-line and productivity goals.
Having a marketing agency at your side is like having a personal consultant who knows only one thing: Your business. Unlike hiring a full-time employee to undertake certain tasks, you can hire an agency on a contract basis only when the need arises.
Note that the same strategies apply to small businesses as well as large corporations. But you need to make sure that the agency has the expertise for your industry, otherwise, your efforts are useless.
What Marketing Tasks Could An Agency Do for You?
Here are several ways they can boost productivity in your company:
1) Online Marketing – This means utilizing web marketing strategies like search engine optimization (SEO), pay-per-click ads, e-mail marketing, and social media marketing. An agency will create a digital marketing plan tailored specifically to your business needs. You don't have staff dedicated to managing or spending on online advertising, so engaging an expert will ensure you get the most out of your investment dollars. When it comes to digital marketing, you must know what works best for each of your products or services. Hire an agency to handle everything from search engine optimization and pay-per-click campaigns to create a steady stream of referrals for your business.
2) Social Media Presence – An outside agency can assist you in creating a client community that boosts awareness about your brand. A well-rounded social media marketing campaign is something that most companies cannot do themselves because they lack the bandwidth, time, and expertise for it. Hiring a specialist in this area ensures that all of your efforts are coordinated instead of being handled separately. In addition, many firms require updates on what's going on with their brands on various networks, so it will be useful if company employees don't have to worry about these issues while doing their jobs. Outside agencies know how to keep clients interested with regular posts and updates.
3) Public Relations – One of the most difficult things is to build a working relationship with the media, and this is where an agency can help you out. Some businesses hire an outside marketing company that specializes in public relations to manage their press releases. This is because agencies understand how reporters operate and what sort of information they're looking for to give your business positive coverage in magazines, newspapers, and on television.
4) Radio & TV Advertising – A full-service ad agency will create advertisements for radio or TV use, whether it's spots or infomercials. Whatever your industry may be, there is a way to use these types of ads to your advantage. An agency experience creating content specifically tailored to reach your target market through audio and video channels.
5) Banner Ads – Depending on the services you need, an agency may create banner ads that are used to advertise a particular product or service on a website. This can be a highly effective way of promoting your brand if done correctly. But it's important to note that banners should not look less than professional as they tend to have low click-through rates.
For this type of advertising to be successful, you need top-notch creatives who know how to use images and text to direct people towards what you want them to do: Click here, call now or find out more information.
6) Social Media Management – Some marketing firms specialize in managing social media efforts like Facebook and Twitter. They can do things like monitor client reviews, respond to people who have questions or comments about your products and services, create contests that build traffic to your business website, and track everything from web analytics. This way, social media doesn't become a chore for you to keep up with since it's one of the most important parts of any digital marketing plan.
7) Email Management – Your email is another vital part of online marketing, so don't neglect it! If done correctly, electronic newsletters can produce a high return on investment (ROI). An agency will ensure that all of your emails are scheduled optimally as well as split test different types of content to engage customers. When creating an email campaign, an expert understands how to build trust and familiarity. This means all of your emails are personalized to meet customers' needs and wants.
8) Digital Marketing – With web marketing, you should hire a team that can handle everything from search engine optimization (SEO), pay-per-click campaigns, conversion rate optimization (CRO), and email management. All of these digital strategies work together to give the best ROI possible for your business's website. If one part isn't done correctly or effectively, then it'll be difficult for clients to find what they're looking for once they get there, which is why an agency knows how to build a strategy that increases traffic while providing information about your company.
9) Content Creation – When potential customers are searching online, they may see something like this: "Find the best ABC product. Click here to see what reviewers are saying!" The words used in the search result further show how important content creation is to online marketing. With a marketing agency, they can help you create original content that boosts your search ranking through SEO material, blog posts, and article submissions.
10) Offline Promotion – A common mistake small business owners make is thinking there's no point in advertising offline because it won't be seen by as many people as ads on websites or social media. But marketers understand that depending on the company's industry, print or outdoor ads can still be highly effective for promoting products and building brand awareness. Agencies use these types of promotions along with digital efforts to a well-rounded campaign plan designed to generate the best possible ROI.
It's not always easy to hire a marketing agency, but the investment is well worth it if you want to improve your business' performance. If you're interested in getting started with an agency or learning more about what goes into digital marketing efforts, then contact the RLS Group for more information. We are experts who can get you started on the right path towards success!