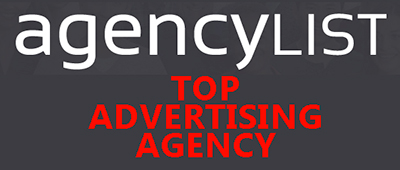 RLS Group has again been named to the list of Jacksonville's top advertising agencies. Being recognized as a top advertising and marketing agency is a great honor for us!
The list, maintained by AgencyList, is a carefully curated list of the top advertising, design and marketing agencies in Jacksonville and surrounding areas.
RLS Group is listed as a Top Advertising Agency in Branding, Web Design, Advertising, and Video Production and other areas of advertising and marketing services.
What makes a Top Advertising Agency?
We work for you. Whether you are the business owner or the V.P. of Marketing we work to gain your trust and always have your back and support in marketing decisions.
We understand your marketing and advertising goals and never stray from them. Our creative design and ad campaign strategy is focused on effectively communicating your product or service value proposition and is designed to generate return on investment.
We won't always agree with you and will give you our honest and professional opinions and advice. We are seasoned advertising professionals and know what works and what doesn't – from planning to execution of your rebranding project, advertising campaign or digital marketing campaign.
We are always positive and dedicated to working on your ad campaign. We have worked nights and weekends to meet deadlines or to revise last-minute tweaks to a presentation our client is giving. And we'll gladly put in the hours to make your project a success! 
We are teachers and are never too busy to help you learn about what we are proposing and are ready to implement to advertise your product or service.
We have been recognized as leaders in our business and have received awards for our ad campaigns and video work. We are always striving to create the best ad campaigns ever.
We're ready to put all that makes us a Top Advertising Agency to work for you!
Since opening its offices in 2001, RLS Group has provided advertising and marketing services to a wide variety of businesses. Our portfolio features examples of our work which ranges from Fortune 200 companies to smaller family-owned businesses- all needing a newer refreshed brand, help with a new product launch, or the creation of a new advertising and marketing campaign. Our motto has always been to provide the best service while creating memorable and successful advertising campaigns that generate a measurable return on investment. 
We also offer Public Relations and Digital Marketing that are designed to generate measurable results in reaching and retaining new clients.
For all of your advertising and marketing needs call RLS Group at 904-342-6479.