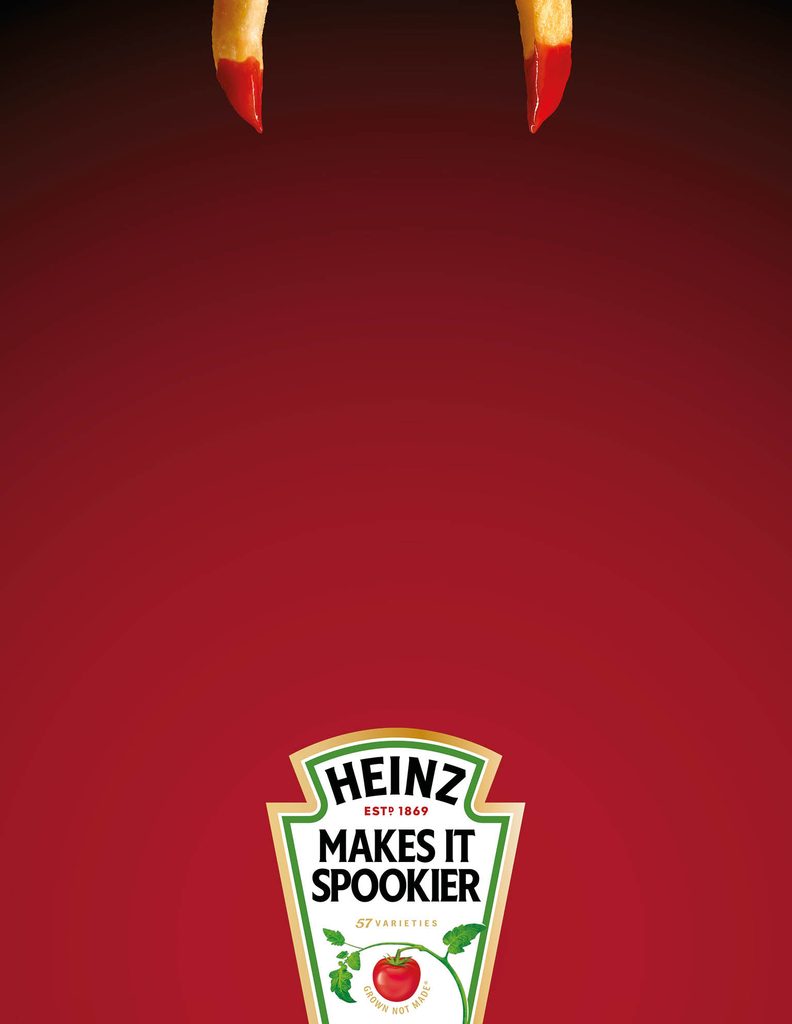 Simple and effective advertising delivers a clear
and memorable message.
Heinz's advertisement plays on the role of ketchup in our holidays and traditions, and shows ketchup-dipped french fries "fangs" as a humorous reference to Halloween and the scary props and costumes we prepare each year. "Heinz Makes It Spookier" tagline completes the messaging.
The ad was created by BBH London and is currently running on Facebook and Instagram as well as press ads.