Social Media Marketing
Highest User Engagement Time for Facebook
Social media can be one of the best ways to promote and grow your business. Effective online marketing communications requires perfect timing to deliver your message to the target audience.
Highest User Engagement Times On Facebook
People use Facebook at work and at home, logging in with their desktop computers and mobile devices. The amount of interaction depends on your followers.
People ask us: What time is the best time to post to Facebook?
The best posting times depend on the trends of your particular audience. Monitor the peak times of engagement for your particular audience and stick to that schedule. Here are the current trends for user engagement on Facebook: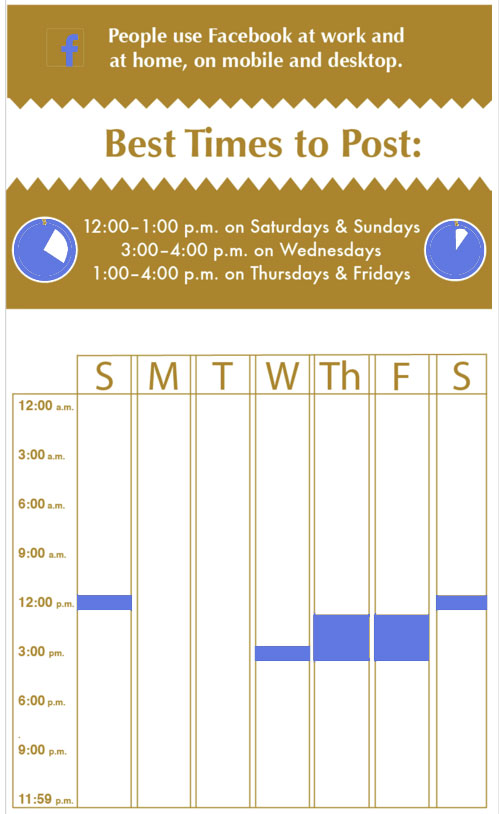 Best Times:
Wednesday

at

3:00pm

Saturdays & Sundays at

12:00pm

– 1:00pm
Thursday and Fridays at

1:00pm – 4:00pm
The worst times to post content on Facebook are weekends before 8:00am and after 8:00pm