Market Share Grows Again for WordPress Websites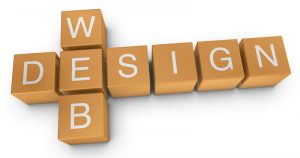 In August, WordPress websites gained a .2% market share of content
management systems last month – a 599.6% market share.
WordPress websites are feature-packed and can be easily optimized
for search engine optimization.
RLS Group offers web development using WordPress websites.
Call RLS Group advertising agency for WordPress website development
at 904-342-6479.
WordPress is a free and open-source content management system based on PHP and MySQL. It was first released in 2003 by Michel Valdrighi. Brian Krogsgard and Matt Mullenweg co-sponsored the WordPress project for four years until they donated it to the foundation.
WordPress is beneficial for business firms or organizations that wish to maintain their own website or blog. The only expense incurred by businesses using WordPress is that associated with hiring someone with technical expertise to set up and customize it for use (usually a web designer).
This may be a significant expense for small businesses with limited technical expertise. However, once it is set up correctly, WordPress can reduce the amount of programming knowledge required to modify and update the site content. In addition, the use of plugins can also significantly minimize custom development expenses. These are user-developed add-ons explicitly designed for WordPress and made available on the Internet by volunteers or companies who have developed them as an alternative to developing from scratch.
Once downloaded, they can easily be activated within seconds without requiring any technical expertise at all. Furthermore, they allow modifications such as galleries (for photos), file downloads, unique, customizable options pages for visitors, or options to download data by using various query strings, etc., making customization possibilities almost endless.
It can be used for an organization's website or blog and a business's marketing site and/or intranet portal for staff members. Many small businesses use it because it is easily manageable in terms of design, requiring simple HTML skills and MySQL database knowledge (but not necessarily web development skills).
The ability to customize themes (the user interface) makes it popular with individual bloggers. In addition, professional bloggers who can afford it have premium hosting plans that enable them to run WordPress in a more secure environment with increased resources.
The benefit of using WordPress as an individual is the ability to install it easily on a web server. The user's responsibility is limited to updating the core files (called plugins) and uploading graphics and content through a browser interface.
WordPress is also utilized by bloggers who wish to have their site remain static, but keep track of popular search engines and reader statistics.
It is also beneficial to businesses who wish to keep an organized account of employee communications or public relations announcements, press releases, product updates, etc. The only expenses incurred in using WordPress for this purpose are those associated with hiring someone with technical expertise to set up and customize it (usually a web designer).
Businesses that use WordPress typically have up-to-date information on their sites as it is easy to update and maintain by the business owner themselves. In addition, regular updates are done automatically within hours of any changes being made, so they don't have to worry about keeping their site current themselves or hiring someone to do so.
Users can create pages and posts using a variety of templates. However, there are no hard-coded limitations in terms of choice of themes (themes are like different skins for websites), widgets (small self-contained applications that provide specific functionality such as displaying an RSS feed), or plugins official directory or third parties. A widgetized sidebar can also be added, which allows users to add widgets to the side of their website.
For a global business, WordPress is an excellent choice for managing multiple sites in different languages. This allows each company or local site to have its own blog while using the same platform and templates across all internet properties. Therefore any changes made (such as new additions or updates) are reflected on every other language version of the site immediately without republishing it again locally on each server.