Building a successful website is one part art and four parts science.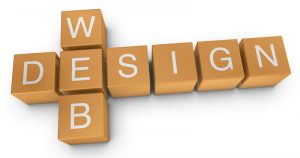 Websites today are expected to perform many roles- from being your company's frontline brand ambassador to functioning as a coded indexing tool for search engines to see, utilizing the latest search engine optimization (SEO).
If having a website that is scalable and can be easily updated, then WordPress is the website platform for you. RLS Group designs and builds WordPress sites and stay up with the current technology to make your prospect's online experience great.
In addition to an award-winning design, your site should be coded to attract the right kind of prospects to your site, prospects that we help you convert into customers. RLS Group strives to generate site traffic by developing keywords that prospects use to find your business.
RLS Group offers Search Engine Optimization, SEO, to make you site more visible to search engines by determining keywords, optimizing each page's content and structure and providing monthly website analytics reporting and metrics that will help us grow your web presence.
We also can set up successful Pay-Per-Click campaigns on Google, Bing and Yahoo search engines.
RLS Group has designed and launched websites in these industries:
Medical
Consumer
Finance
Sports
Non-Profit
Curricular
Faith-based
Real Estate
Food and Beverage
For more information call us at 904.342.6479