Video Production
RLS Group concepts, creates and produces video for a wide range of uses: ads for television and web as well as video for company meetings, projects and promotions. And we'll place them on your website for maximum exposure.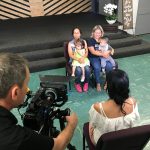 Video advertising is the future of advertising. Traditionally brands that have advertised on television and cable TV have moved to producing digital video ads. Digital video advertising allows opportunities for precise data collection of viewer demographics, brand exposure, and targeting messaging. Traditional television doesn't allow for such targeted messaging and relies on a blanket approach to messaging the entire marketplace or geo location.
Video advertising has evolved from being one segment of the marketing channel. According to research, more than 50% of consumers prefer and desire video content from brands over any other type of content.
Research also has found that consumers and prospects remember a video advertisement 95% of the time as compared with 10% when the advertisement is read. Video ads also have a higher click-through rate than banner advertisements and are shareable across all social media channels- Facebook video ads, LinkedIn video ads, YouTube video ads, Vimeo video ads, and more. Video advertisements are also adaptable to be viewed on mobile devices as well as desktop computers.
View RLS Group's Production Guide listing on Filmjax.com , where we're listed as a top Commercial Video Production Company, Video Editor and Advertising Agency.
Video production
Scriptwriting
Product Demos
Animation
High definition and Web output
1080p and MP4
Advertisements and PSAs for television
See more of RLS Group's video work on YouTube
Contact us at 904.342.6479 for more info