RLS Group monitors the top content management website technology every month.
Here are the listings for May of 2015.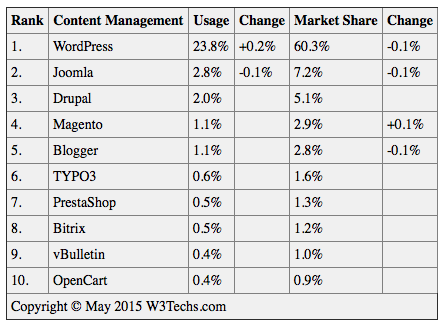 WordPress websites still lead the pack! RLS Group builds websites for all types of businesses using WordPress. As of April 21, 2015 it's important to upgrade your site to a responsive website design.