What is Influencer Marketing?
Influencer marketing is getting your product or service in front of the person who can influence people to buy it.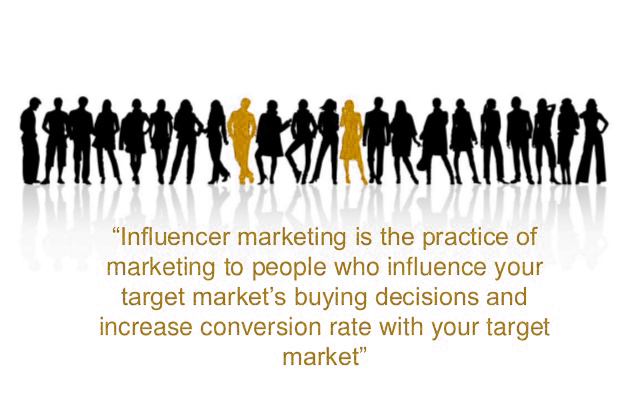 This market influence is attributed to the person's popularity, expertise, reputation and number of followers they have on social media. Marketing a product or service to an audience of influencers is similar to word-of-mouth advertising but it doesn't rely on that person of influence to actually endorse the product formally.
Actors, musicians and sports figures are often used to market products because they are highly respected and highly visible.
Bloggers have risen to the ranks of the most important influencers because they are seen as authentic and real, and they have very loyal followers. A blogger endorsement beats traditional advertising channels because of the honesty factor. The blogger is reporting an unbiased, positive experience with a product or service.
Blogger posts are also viewed with less skepticism and cynicism as advertisements with their managed and cultivated messaging.
Companies must give influencers respect and need to establish open and organic relationships for the influencer to endorse a product. These relationships often include giving the influencer access to a sneak peek at a new product, or inviting the influencer to visit the company in person.
Bloggers are the strongest of influencers. This report from Technorati shows us that 86% of influencers also operate at least one blog. One of the bonuses of targeting bloggers is that they almost always are active across many social media platforms.
When locating influential bloggers for your brand, start by searching for blogs in your target audience and interest spheres and find the niche(s) by reading through the posts to determine if they write about relevant post topics. After making a list of the relevant bloggers, then it's time to locate their SEO stats and social media information to pinpoint the ones that equal the best reach for your brand.